Stunningly beautiful and magical advert for 'Fox finds love' written & illustrated book by Roselyn Snead. Watch as the fox goes on a journey, meeting lots of spiritual animals as he continues with his quest to find love. Advert created by the very talented, creative genius Jon Aldersea of Goldstone Recordings.

Available from amazon – Click here
---
---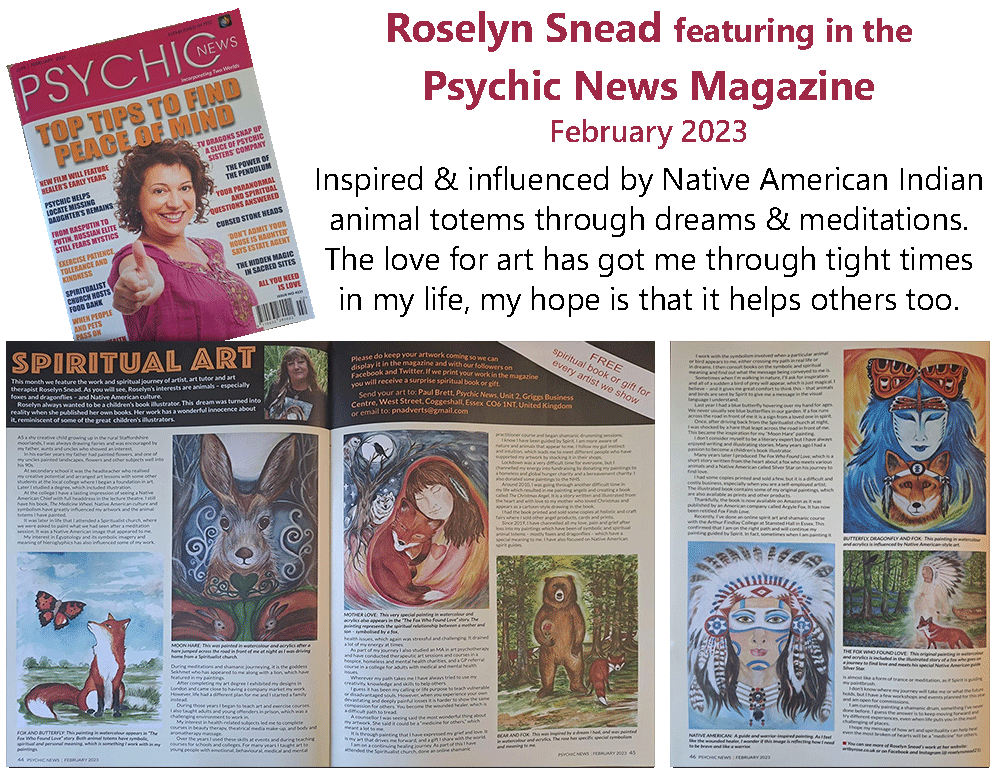 ---
Fox Finds Love – Book
In 2022 I had my 'Fox finds Love' illustrated book published by Argyle Fox an American company. The book has been a labour of love and dedicated to my son who also inspired the story and includes my original paintings influenced by Native American animal totems, spirit guides and personal experience. The story follows fox on his journey to find love where he meets different animal guides including a dragonfly, hare, owl and Unicorn. The book is for any age and available to buy from Amazon. (from £5.11 paperback, £14.84 hardback)
I've donated my 'Fox finds love' book and other products to The Healing Clinic in Newcastle to help raise funds and for the Extra Guest global hunger and homeless charity. I've previously raised £200 for the charity with a donation of a painting that was raffled during Covid. I am also donating copies of my Fox finds love book to the Lynch Syndrome charity.
---
The Christmas Angel – Book
The story is about an angel who's sad because she has lost her sparkle and a fairy tries to help her. When the fairy's magic doesn't work the angel asks Santa Claus to help her to find her sparkle.