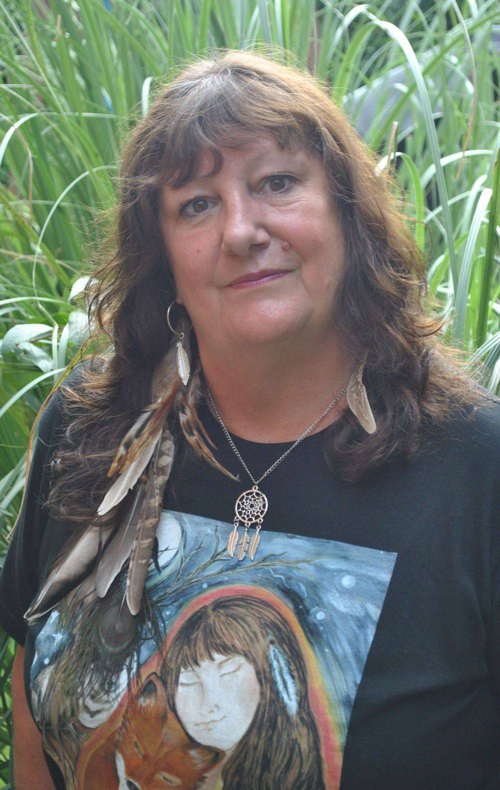 WHAT MAKES ROSE SNEAD UNIQUE
My work in defined by nature, colour, dreams and meditation.
As an artist/illustrator my work has varied in subject matter, style and themes over the years including a whole range of angel inspired ideas including a children's illustrated book 'The Christmas Angel'. I have always been drawn the magical and mystical in my artwork exploring different cultures such as Egyptian imagery. Like many other artists I have explored personal life experiences which has informed ideas for my artwork. More recently I have been drawn to paint the natural landscape, dragonflies and animals such as foxes. I am very much influenced by Native American Indian animal totems, symbols and images that I have in dreams or meditations.

I was born in the Staffordshire Moorlands which has always been a huge influence as an artist. I attended Leek Art School on a Foundation Course which included Fine Art, life drawing, Art history, pottery, sculpture, photography and printmaking.

l then studied on a BA Hons degree Multidisciplinary design course where I specialised in illustration. After graduating in 1985 I became a freelance designer. Some of my artwork was selected by Vicki Thomas Associates Design Agency to be on show at the New Year Designers Exhibition at Top Drawer Gift Fair in London.
My life went down a different path in 1986 when my first child was born and later in 1988 I had my son and spent the next few years raising a family. During this time, I began a teaching qualification which led me to teach Art in Her Majesty's Prisons and on other adult education art courses. While bringing up my family I also became involved with a theatrical company designing and painting stage sets, prop making and applying stage make up to the cast.
It was due to my interest in make up and beauty therapy that I began to work freelance and for entertainments agencies as a face painter at events for fundraising, weddings, parties, corporate events or store promotions. In 2000 I enrolled on a Theatrical Media and Special Effects Make-Up course where I learned skills and techniques which I applied while working on music videos, student films, an opera (Beethoven's Fidelio at the Buxton Opera House) and at other major tourist attraction events. I also taught special effects make up, facepainting and beauty courses for schools and adult education. Later in 2010 during my MA Art therapy training I used the creative medium of make up effects as part of my final body of work.
I continued to teach art for different educational providers, including schools, colleges, pupil referral units, prisons, children's medical centre to GCSE and BTEC level for many years to both children and adults. The young people I taught had emotional, behavioural, medical, mental health issues and autism which has been challenging at times. I have found that art provides an escapism for many issues and gives a different way to communicate, through the world of creativity.
In 2012 I became self employed as a make up artist and sessional art tutor. I started to develop my art tuition business in 2015 which is an achievement and something I am very proud of. I provide art tuition to adults and children in their home and since 2020 online due to COVID-19. Many of the children I teach are from professional families who wish to give their children the opportunity of engaging in art and value the importance of creativity.
In 2010 I qualified as an MA Art Psychotherapist at the University of Derby where my work has led me down a different path; delivering 'Art for Well Being' courses for the WEA 'Art for LIfe' ; GP referral therapeutic art courses for adults with medical and mental health issues; facilitated art sessions at Borderland Voices Art for Health and Well Being mental health charity; The Padley Development centre homeless charity and EXCITE Art courses for children at Derby College. As a qualified art therapist I am registered with HCPC and BAAT and available for individual or group art therapy.